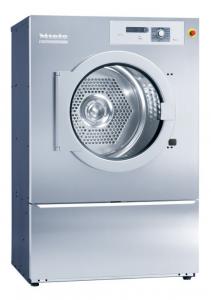 Capacity: 10-13Kg
Vented
L Vario Controller
Short operational times
Flexibility: timed or sensor drying options
Patented stainless steel honeycomb drum
Large filter surface area
Programme variety
Electric or Gas variants available
The Octoplus dryer, offering 42 programmes, meets even the most exacting requirements for perfect laundry finish.  With Miele's Patented Honeycomb Drum it ensures the gentle care of fabrics combined with first class cleaning and drying performance.
These Residual Moisture Control Dryers have accurate sensors that measure moisture in the garments to reduce drying times and
lower energy costs.
A G-Force of up to 526 occurs during extraction, reducing drying times, energy costs and extending the life of the garment.