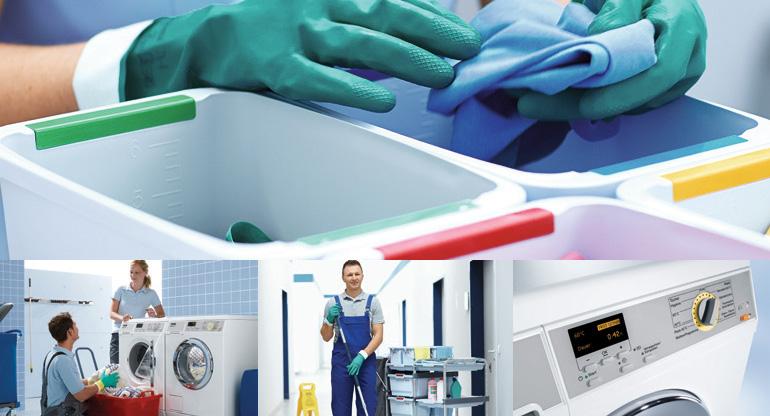 In hospitals, nursing homes, at airports, exhibition centres and hotels, expert and professional cleaning is absolutely essential. Floors are cleaned several times a day or week, depending on individual requirements.
The call is for a simple, safe, economic cleaning system to process the large number of different mops and floor polishers. Miele laundry machines provide an economical, efficient solution.
In the health industry, two thirds of the cleaning tasks involve surface cleaning. A considerable amount of time is spent on preparing cleaning and disinfection solution and replacing, washing and wringing cloths. It goes without saying that optimisation and simplification of working processes offers tremendous savings potential.
For further information, help or brochures please contact us or complete the enquiry form.