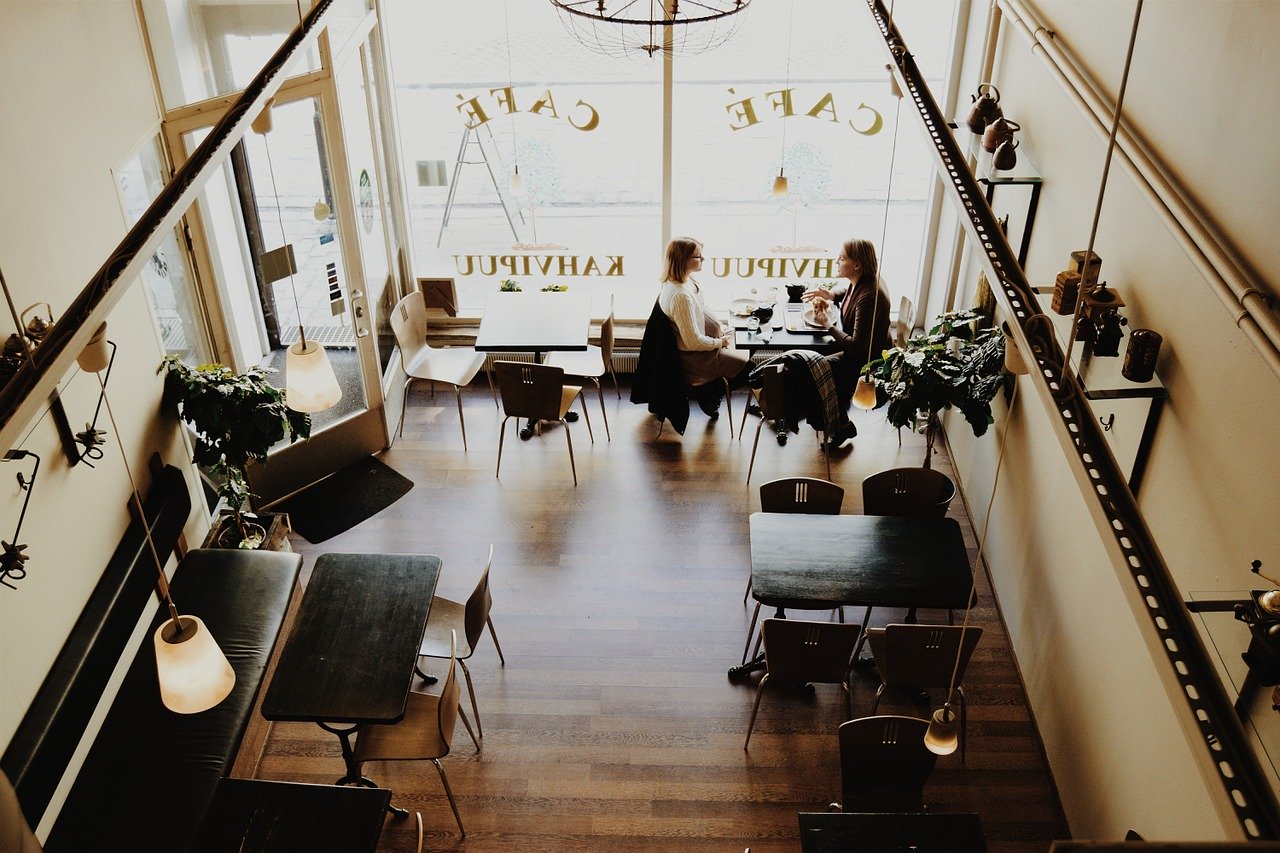 Commercial laundries have become busy again now that restrictions on restaurants, cafes and even hotels have been lifted following the worst of the Coronavirus pandemic.
Obviously, each outlet is opening at its own pace mindful of customer and staff safety with all the requisite precautions in place which the public has become used to during the last few months – Perspex screens, black and yellow tape and social distancing stickers on floors.
For each it has been an incredibly busy time – trying to keep their businesses going while there has been zero footfall and adapting their offer through takeaway services and at the same time preparing for reopening.
Eat Out To Help Out
The importance of this sector to the nation's economy has been underlined by chancellor Rishi Sunak's Eat Out To Help Out (EOHO) scheme for which more than 32,000 restaurants have registered.
So busier times beckon. Not only are food and beverage outlets having to think about how they serve customers safely, but how their staff can social distance in the kitchen, as well as ensuring everything is spotlessly cleaned and vacced as well as 'anti-bacced', so that's cutlery and crockery as well as tablecloths, napkins, aprons and towels.
Steven Burgess, managing director of leading-Liverpool based hospitality consultants, Lucky Penny, has written extensively recently on helping hospitality businesses on their road to recovery following lockdown.
Lucky Penny not only advises venues but is also an owner-operator and so Steven is in the same boat as most other businesses. He said: "Social distancing in restaurants and bars is very difficult, these premises haven't been designed to deal with this situation, because they maximise front of house space as much as possible at the expense of the back.
"So, it will be difficult to physically distance. Good advice is to split kitchen teams to work in their own bubbles and rotate them – lighter teams and smaller menus will help places cope.
"Hygiene shouldn't be a problem because the sector has been specialising in this for years and every kitchen and bar has the heat and the chemicals to wash and clean thoroughly and hospitality professionals are fully trained in this and regularly.
Steven says that every place should have a plan and it should be matched to the guidance, which could include single use of some items as well as use of available laundry services. He adds: "Now is a good time to check every part of your supply chain to ensure it's safe, doesn't lack any of the required systems or knowledge of the latest guidance and that what is ultimately delivered to the customer is perfect while keeping your staff safe."
Putting a Proper Plan in Place
The message is clear, therefore, having the right plan is important and having as few people in the kitchen as possible is key in the current circumstances. UKHospitality has released its own guidance for food and beverage outlets opening this summer. One key point is: Handwashing of glassware, plates and cutlery should be avoided with glassware washed separately from plates and cutlery.
Dishwashers can help with this because efficiency, performance and hygiene are built into them. The high level of innovation used by global leading brand Miele has become virtually synonymous with practical products that are impressively economical and deliver perfect results. They are also perfectly geared to commercial use with numerous connection options and powerful heater elements enabling short cycles and optimum cleaning results with maximum economy.
They benefit from flexible installation too, perfect for under a run of kitchen units with the comprehensive accessories facilitating integration in every installation as well as conversion for free standing installation. And as you would expect they deliver a very high level of hygiene. Fresh water dishwashers change the water after every cycle and thorough rinsing is carried out at a temperature that is suitable for the items being washed.
The Highest Standards in Hygiene
The process ensures excellent results and a very high standard of hygiene that exceeds the requirements of commercial dishwashers. Alternatively, Miele offers the tank system dishwasher which once started is constantly ready for use. The dishwasher maintains a water temperature in excess of 65 °Celsius for extremely short cycles with great cleaning results.
Another piece of guidance from UKHospitality says that staff uniforms and other related items should be washed at temperatures in excess of 60 °Celsius or using a laundry sanitising agent.
Miele again provides all that is needed. Performance is key and is what differentiates Miele from many of its competitors and therefore must be the number one priority and when combined with economy of use are second to none.
Miele machines boast short programme cycles making laundry available for use in quick time. In addition, Miele's honeycomb drum with its sculptured surface sets the highest standards in laundry care and coupled with their patented pre-spin which can handle the most challenging wet and soiled laundry, the perfect wash is guaranteed, every time.
Further, Miele washing machines enable spinning with a very high g-factor, reducing the residual moisture of garments to a minimum, thereby saving valuable energy during the drying process.
At Liver Laundry Equipment we specialise in offering the very best quality machines at excellent prices and you can purchase or rent with a variety of finance options. All of our machines can be maintained under one of our maintenance options and we have a full installation service so you can order your new equipment in the knowledge it will installed correctly.
These are perfect solutions for your business which will ensure that you are not only looking after your customers but your staff too in these most demanding of times.