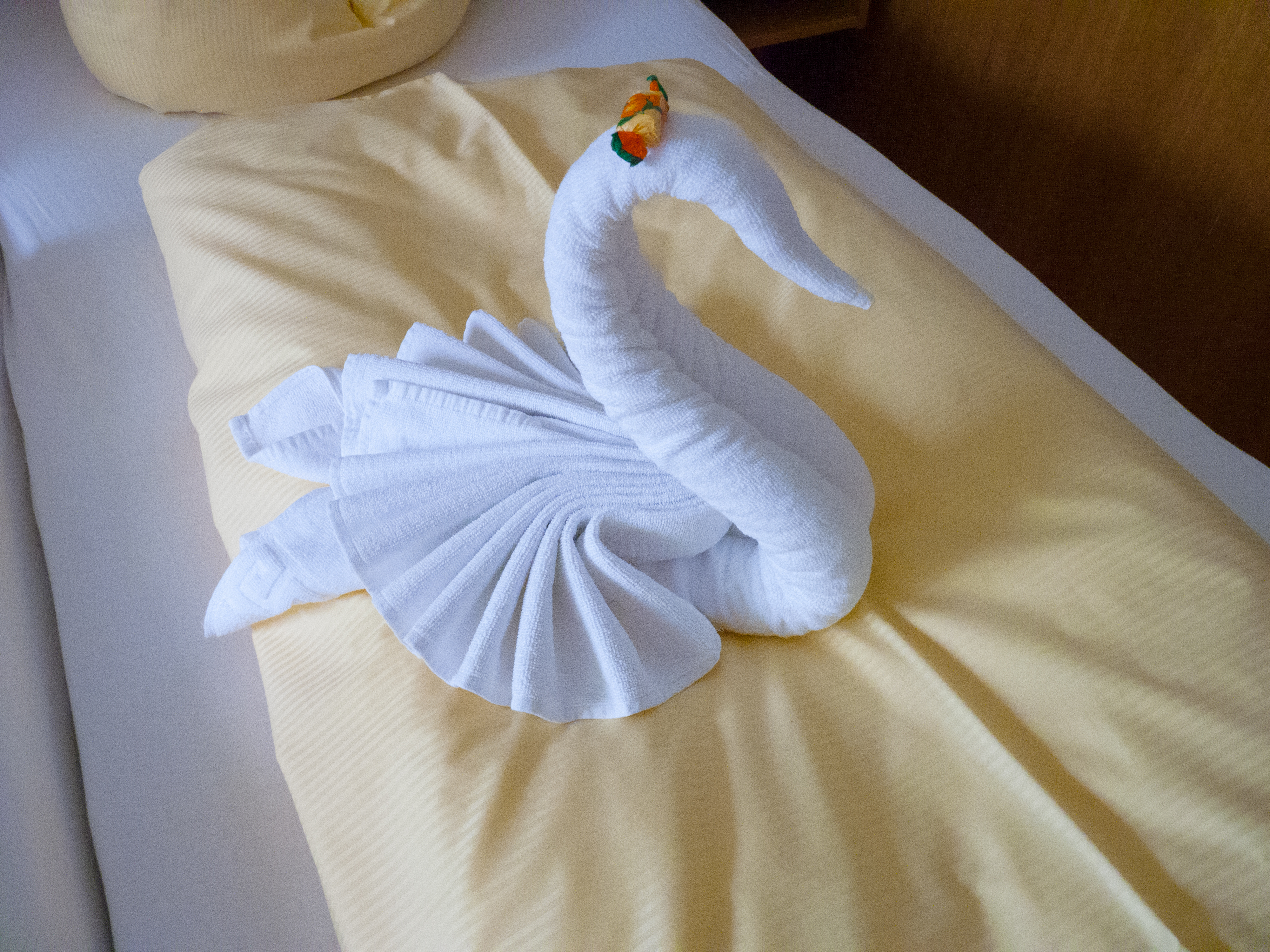 Hotel towels are a key element in providing guests with a comfortable experience and will also help keep bathrooms looking beautiful and clean. Towels are one of the most important aspects in hospitality laundry and they do experience a tough life. As professionals in the supply of commercial laundry equipment, we have some brilliant tips which will help extend their life, so guests can enjoy soft and fluffy towels.
Use a Neutral pH Detergent
Many hotels ask us which detergents are best suited for their towels, the key is to look for a neutral pH. Most supermarket brought detergents are designed to be gentle to garments and will be close to neutral. There are commercial grade options which have a high pH for a harsher clean, but these will damage the soft fibres in towels and cause the fabric to break down much quicker than a neutral pH detergent.
Wash New Towels First
It can be very tempting to put the new fluffy towels into bathrooms straight away, but it is important to carry out a quick wash first, to remove any chemicals and lubricants. During the manufacturing process, a lubricant is used to speed up the weaving process as the intricate terry loops are formed. This lubricant will reduce absorbency unless the towel is given a wash before use. All new towels are also coated with chemicals to keep them looking soft and clean while on the shelf. These chemicals could be harmful to skin and will also prevent the towel from absorbing water.
Wash According to Colour
Hotels often choose a variety of colours for bathroom towels, which can lead to issues when washing. To minimise colour runs, group the towels into washes according to their colour, especially for the first few washes. A great tip is to add a cup of white vinegar into the drum, as it will help set the colour and also remove any excess soap residue. If you have white towels, brightening agents will improve their vibrancy but avoid using the chemicals on coloured ones, as they can alter the original shade.
Eliminate Odours With Baking Soda
Hotels often struggle with removing the musty odours which are common with bathroom towels. Fabric conditioner is a popular option for hotels looking to improve softness and remove odours, but it can damage fibres if used too heavily. Instead, baking soda is an effective way to remove excess dirt and powerful musty odours. It can be added directly to the detergent, around half a cup is ideal for commercial washing machines.
Give Them a Shake
As soon as towels are removed from the washing machine they should be given a thorough shake. This will improve their absorbency and softness, as it will shake out the individual loops. A great tip is to throw a few tennis balls into the dryer, as the bouncing around will help towels stay fluffy.
Dry Each Towel Completely
Most hotels use commercial dryers as it is not practical to air dry, which can lead to over or under drying if not correctly timed. The trick is to avoid leaving the dryer on for too long at a high temperature, as it will give the towels a dull appearance. Although, it is important not to remove the towels too early as a slight dampness can quickly lead to mildew.
Here at Liver Laundry Equipment, we have over 50 years in the supply and maintenance of commercial laundry equipment across the UK. If you would like to find out more about how we can improve the quality and life of your hotel linen and towels, please contact our team today.