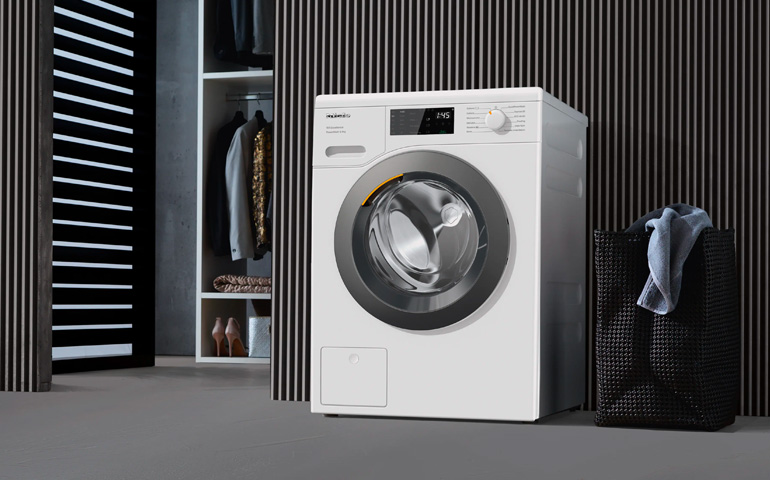 There's always been a fair amount of debate about what is the ideal temperature for washing clothes. The hotter the better to kill nasty bugs or play it cool to save energy and money?
It's a question that has come into sharp focus over the last three years. On the one hand the world was engulfed by a killer virus. An entry on the much trusted Which? website in March 2020 discusses this very topic.
It mentions the fact that the coronavirus can survive on clothes for two days, but says you could wash as normal, with a few NHS-recommended exceptions – like sports kit, baby clothes and reusable nappies and towels, so at a higher temperature (60°C) and with a bleach-based detergent.
Yet that temperature was probably always the case to remove heavy soiling. It's a fact, though, that if you wash your clothes repeatedly at higher temperatures you will reduce their lifespan and fade the colours, as well as hit your pocket harder.
And so – on the other hand, with rising energy costs, it's also advised to reduce your washing temperatures, because it saves money.
Washing temperatures
Fast forward to May 2023 and another Which? website entry, and it's interesting reading. They state (and they should know) that most people choose a 40°C wash. Yet, they make the case from their testing that dropping a machine's temperature from 40°C to 20°C cuts running costs by a whopping 62% because of reduced energy need. The results might be marginally poorer but can be counteracted by using a liquid detergent. Reducing a temperature from 40°C to 30°C reduces running costs by 38%, again a significant saving.
Times have changed, of course, and technology has made things in the laundry room simpler and more effective. The majority of modern washing detergents work well at any temperature and some are designed specifically for colder water washing.
The biggest change technology has made is with the appliance itself. There's no doubt that we have come a long way from a washboard and a mangle.
Innovation focus
Here at Liver Laundry we recommend the best-in-class machines, especially for commercial use and our 'go to' is always Miele, because of their approach to innovation and design. Miele doesn't offer its customers a one-size fits all product; they have highly-specialist products that work for different markets and each can be customised to fit particular needs.
Miele's Product Marketing Manager, Juergen Schaefer recently highlighted their biggest focus for innovation. He said: "With the current environmental pressures and resources being scarce, it's vital that we continue to reduce consumption of everything – water, soap, energy and so on, but still offer the same level of quality that Miele is known for.
But it's not just consumption we concentrate on. We look at the impact of machine as a whole. If we can improve the wash process, for example, so we can lengthen the life of an item of clothing or a mop.Think about resources required to make a piece of clothing? It's vast too. This way we can reduce the need to make more, and for our customers to have to buy more."
This kind of thinking has resulted in highly innovative solutions both for the professional market and the domestic. Gentle fabric care is paramount for Miele Professional. Many of their innovations have the aim of keeping your laundry looking like new for as long as possible. The best example of this is the Miele patented honeycomb drum.
Miele Professional offers individually tailored system solutions that stand out thanks to their excellent performance and outstanding efficiency. Innovative programmes allow for the conservation of water and electricity and save on detergent too.
Clearly commercial operations like care homes, restaurants and hotels need to have pristine results every time and so higher temperatures for washing may be needed, but Miele's innovations make sure that they never need to be higher than necessary.