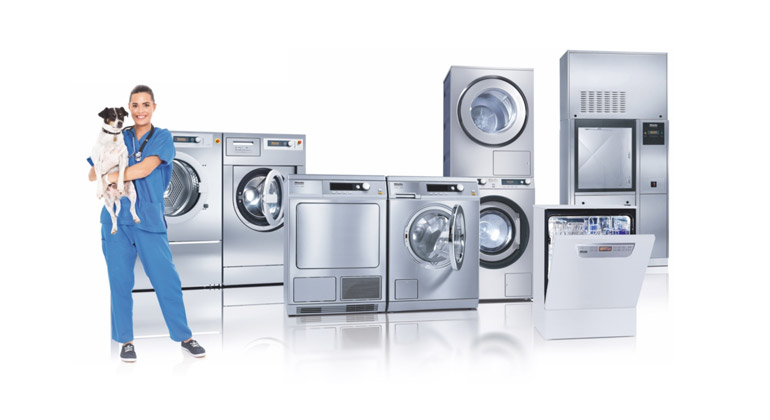 For 120 years the phrase Immer besser has underpinned Miele's innovation, efficiency, excellence and professionalism. Miele offers perfect solutions for your commercial laundry business and, this partnership, this collaboration means that you can do what you do best, serve your customers and never be washed away.
Which Brand Makes the Best Washing Machines?
That's why here at Liver Laundry we think Miele is one of the best, if not the best, commercial washing brand. Immer besser means becoming better and better – it's that constant quest for improvement that marks Miele out and appeals to us.
The company's most recent catchphrase is Beyond Ordinary. They say that there are no limits to how further they can go or will go or to the standards they will continue to set.
Miele washing machines are found in kitchens and utility rooms in homes across the world, of course, being the appliance of choice for the most discerning home owner. The same holds true if you are in the commercial laundry business. You need the best to ensure your work is optimised and customers are receiving exceptional service that will make them come back time and again.
Setting the Benchmark
For example, Miele's new Benchmark series promises much and doesn't disappoint. These washing machines combine top-class results with unique efficiency and modern-day connectivity. The aptly-named Performance and Performance Plus machines have tailored solutions and cycles which are perfectly geared to user applications.
Benchmark washing machines are all about achieving top performance, evident both in design and the thoroughly optimised laundry technology with its powerful, frequency-controlled asynchronous motor (also found in other models) There's a gentle ramp-up of speed in the initial phase and smooth running properties even at high spin speeds, so the new motor promises maximum performance and excellent product longevity.
The Benchmark washing machines from the Performance line, with a load capacity of between 12kg and 20kg, meet all the typical challenges of modern laundry care. All programmes adapt flexibly to requirements and all machines feature disinfection programmes as standard.
The Performance Plus line of washing machines have programmes for thermal and chemo-thermal disinfection. The entire set of programmes can be fully adapted to suit individual requirements, including the option of creating new, customised cycles.
Noise and vibration during operation are also kept to a minimum. Miele's unique and exclusive honeycomb drum 2.0 speeds up the wetting of laundry and dirt removal and 12kg of laundry, for instance, is washed with moisture reduction of 56% in only 42 minutes at 60°C, because of a very high g-factor, thereby saving valuable energy during the drying process.
And no matter what type of textiles your business has to deal with and how you manage your laundry processes, there's a Benchmark machine for your requirements. It also makes no difference whether you use powder or liquid detergents or external dispenser pumps. And automatic load controls, also found in other models, represent a further benefit in the targeted use of energy and detergents.
With at least 30,000 hours of operations means Miele's machines are durable which reduces maintenance to a minimum. The new Benchmark 3D sensor permanently analyses load imbalances, so the machine is able to optimise spin cycles which further extends machine life expectancy. The professional technology and excellent reliability that is a by-product of exceptional German engineering means that Miele appliances are built to last.
Efficiency – Doing Better What is Already Being Done
Across the whole of their range of commercial machines – up to 100 different models – the same performance measures apply and it is what differentiates Miele from many of their competitors. Don't mistake activity with achievement. Your machine might have flashing lights and be whirring away, but it's the results that matter.
Miele machines boast short programme cycles and have efficiency and sustainability built in. Miele's professional commercial laundry machines are impressive with very low consumption values and are known for their maximum efficiency. This standard is applied right from the product development stage: perfect results by using recyclable materials and no more water, energy and detergents than necessary.
Quality counts
Miele is synonymous with quality and has been for more than a century. When you purchase a Miele commercial washing machine you are investing in the best. They are beyond ordinary; they are therefore by definition, extraordinary. Fact. Your success is Miele's success and is Liver Laundry's too.
If you would like more information on how Miele products could help your business, contact Liver Laundry today.