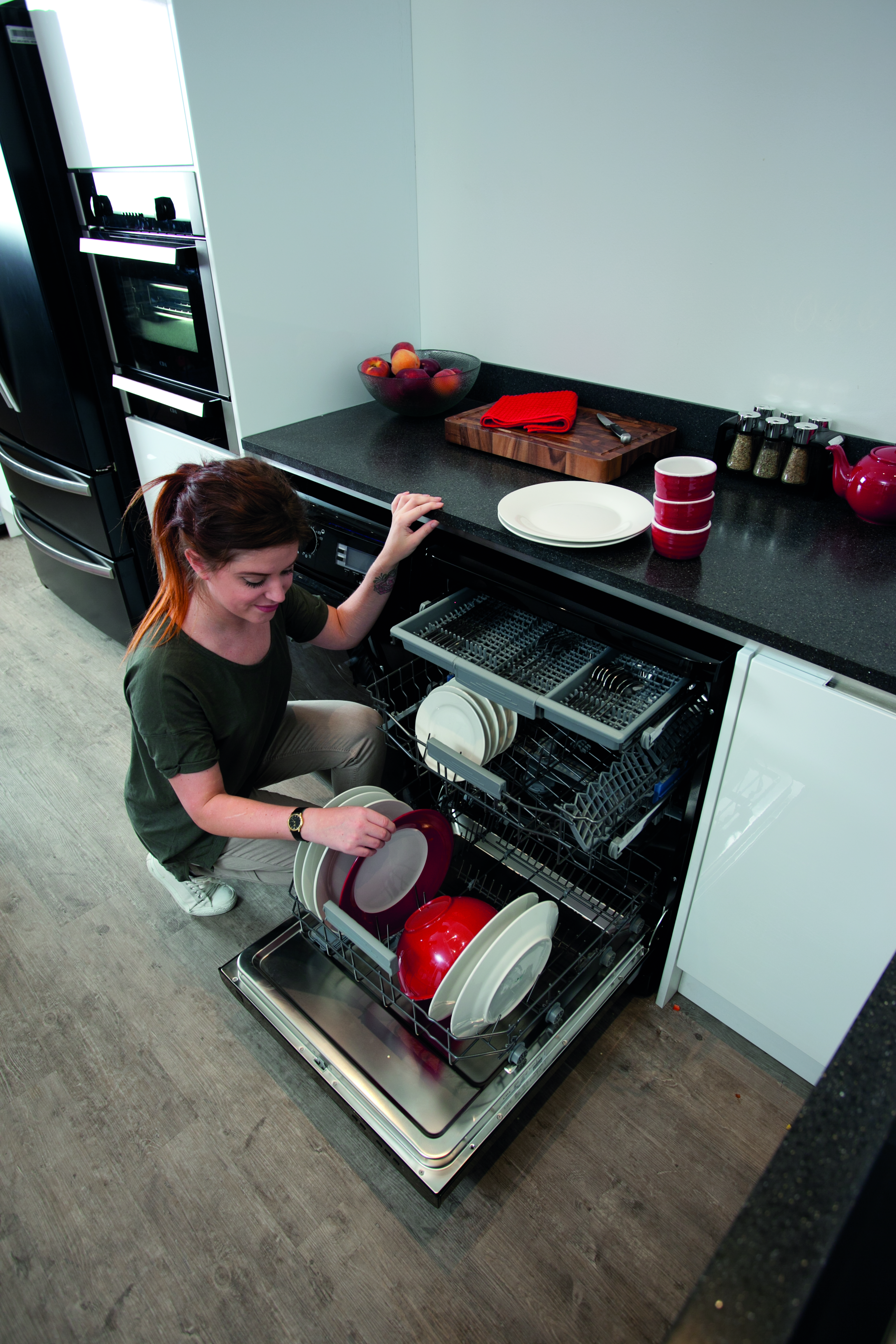 Commercial dishwashers come in all sorts of shapes and sizes. And are designed to drastically reduce the amount of time it takes manually washing crockery, cutlery, pots and pans. Of course, the size and type of business you operate will inform what type of unit is the best choice for your business. In this blog, we'll look at the advantages of undercounter dishwashers and pass-through commercial dishwashers. Allowing you to make the best possible choice.
Under Counter Commercial Dishwashers
These units aren't entirely dissimilar to domestic models in that the user loads it up with plates and cutlery. The difference with commercial models is that they've been engineered to provide fast washing cycles and ease of use. With a Miele commercial unit, you can simply load your dishes. Press a button. And enjoy a clean rack of crockery in just two minutes.
Undercounter dishwashers are suited to smaller commercial kitchens where cleaning demands are quite low. In a food-led pub, for example. You might expect to find a commercial dishwasher side-by-side with a commercial glasswasher. Which as the name suggests, is built to deal with the wet-led end of the business. Most entry-level commercial undercounter dishwashers will be able to cope with approximately 35 baskets worth of dishes per hour. Most will ship with racks designed to house cutlery, plates and dishes.
An undercounter dishwasher makes sense for premises with single-phase electricity. As most can be powered by a standard 3-pin, 13-amp plug. As you might expect, these dishwashers must be plumbed into the mains water supply. Not all units come with a drain pump, however. This means that if your waste outlet is above the positioning of your undercounter dishwasher. You will require a drain pump to be fitted to remove waste water. Alternatively, you can opt for a Miele model with an integral (built-in) drain pump.
Here is what you need to consider when thinking of purchasing an undercounter dishwasher:
• Does the space for your dishwasher allow for the unit to be plumbed into the mains water supply?
• Do you risk running out of plates during busy periods?
• Are there any height restrictions?
Pass-through Commercial Dishwashers
For larger commercial operations. A pass-through dishwasher makes perfect sense. These units feature a pull-down hood. And typically have a "feed-in" and "feed-out" table either side of the unit for dirty and clean plates to be placed pre and post-wash. This is where the term "pass through" comes from.
Pass through commercial dishwashers are recommended for kitchens that dish up more than 230 meals during each service period. These units can typically contend with up to 80 racks of dishes per hour.
Before committing to a purchase. It's advisable to check if the electricity supply to your premises is single or three-phase. Some manufacturers will offer an install service at additional cost. Although this is often a good idea to opt for. Because it means you'll be certain to receive the expertise of an engineer who has experience in installing your unit of choice.
Here is what you need to consider if you are about to purchase a pass through commercial dishwasher:
• Does your kitchen have enough space to house the equipment with the hood open? This can add up to 1m to the height of the closed unit.
• Could your pots and pans potentially interfere with the revolving wash arms utilised by a pass-through unit?
• Is your electricity supply suitable?
If you'd like more advice on what type of commercial dishwasher is best suited to your business, why not get in touch with us? Our friendly and experienced team are on-hand to provide no-nonsense advice. We won't give you the hard sell, just simple, honest tips on what device will best serve your needs.