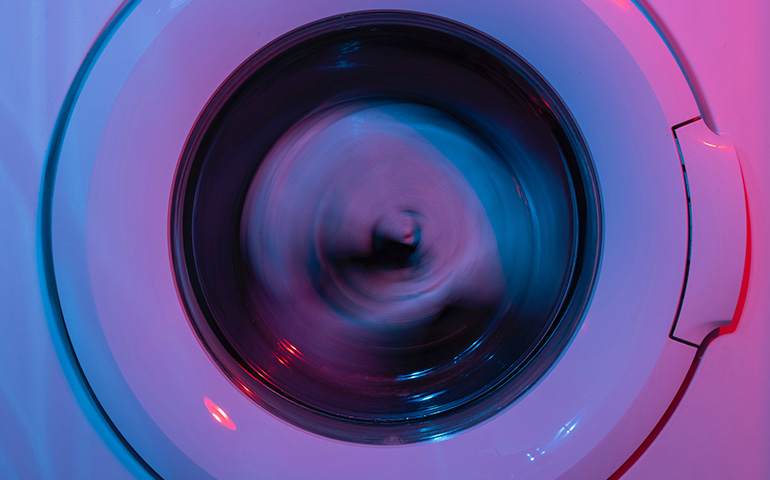 We've discussed the energy efficiency of tumble dryers on these pages before now, but in this time of constricting budgets and rising energy costs we thought it's the right time to compare the
performance of the three main tumble dryer types.
Clearly choosing between a vented, condenser or heat pump dryer depends on your requirements and available space, but consideration should also be given to each type of appliance's impact on your pocket.
Spending as little as possible when purchasing the appliance is in option but cheap does not necessarily mean you're bagging a bargain, with a key consideration being annual running costs. They can mount up as the drum whizzes round if its not energy efficient.
Your dream purchase might become a nightmare buy of which you will want rid; so it's finding the combination of a decent price with the right energy credentials that is able to do the job you need.
Triple chance
Let's start by reminding ourselves about the three different types of tumble dryer available. Condenser Tumble Dryers are the more popular type of tumble dryer; regarded as energy efficient, they don't have a vent to expel moisture because the hot air is moved to a tank/reservoir under the machine where moisture is condensed from vapour to liquid.
The collected water is regularly manually removed with most models alerting the user when the tank is full, unless it's a model that can be plumbed in.
Vented Tumble Dryers remove moisture from the machine to outside a building through a vent fitted to an external wall similar to a kitchen or bathroom extractor fan, or through a hose. A vented tumble dryer therefore needs to be installed near an outside wall or window whereas a condenser tumble dryer can be plugged in anywhere.
There is an alternative to both of the above – the hot pump dryer, which, while generally costing more is seen as a real energy saver. These machines are essentially the next generation condenser tumble dryer and still separate water from the warm air depositing it in a tank. This appliance though reuses the dry warm air and pumps it back through the drum to help the clothes dry faster, making them super energy efficient.
A heat pump dryer is the most eco-friendly type of dryer on the market and tends to come with a good A+ energy efficiency rating. It' the most expensive up front though, but over time this can more than balance out. Condenser dryers are cheaper but tend to have a lower efficiency rating but again that depends on the model you buy, so look also for its durability details. The vented dryer is the most competitively priced but less so in energy efficiency.
The Winner
We supply all three different types of tumble dryer and the Miele brand is a favourite of ours, because they have efficiency built in whichever type of model you decide upon. Quite simply it's top of their engineers' tick list and their models cater to the heavy demands of the commercial industry and come in a range of sizes, from 6.5kg- 32kg+.
Both vented and regular condensed tumble dryers are efficient as well but heat pump technology is seen as the way forward for drying laundry more efficiently.
The rising cost of energy demands improved energy efficiency, particularly in the drying process. With Miele Professional pioneering heat-pump tumble dryers you can use up to 60 per cent less energy than that of the standard range – which represents a considerable cost saving – and so helps to protect the environment and the added benefit of not needing to install vent ducting.
These are truly Miele's marvellous masters of energy conservation. Those who buy and use these machines with their many recycled materials are also playing their part in protecting the environment.
With the steep rise in bills this year, along with the importance of sustainability, attempting to reduce them is a no brainer and investing in smart, energy-efficient machines just makes sense.