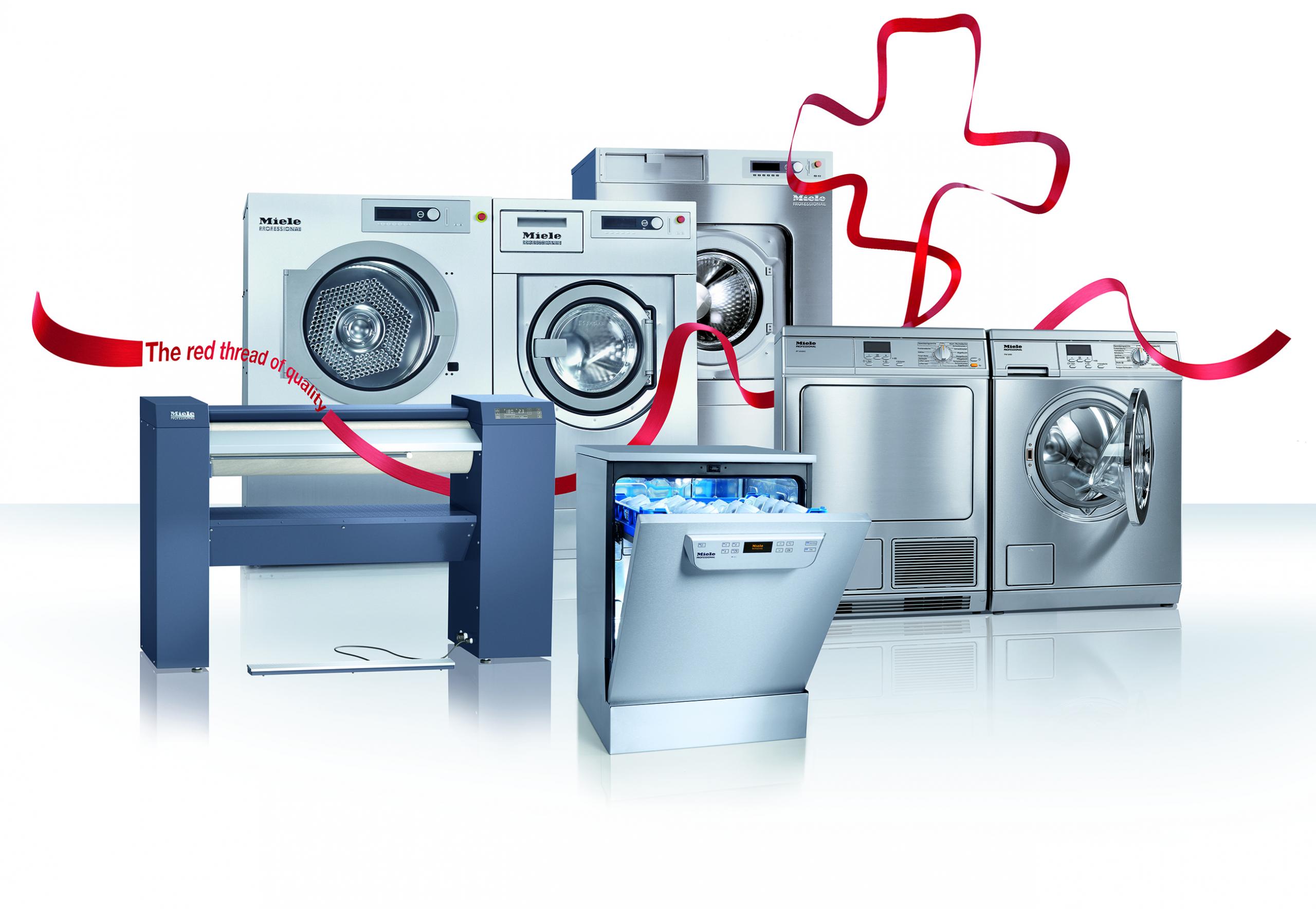 When this writer was growing up he lived next door to a laundry company. Apart from the fact that it could often be difficult to park in the road and there was always a pleasant smell of clean linen in the air, the outstanding memory is of a parent who wanted to slip a few sheets in one of their baskets, because: "their machines can handle a little bit more than mine." Without actually being able to answer the question, what is a commercial washing machine?
Size may have been a thing then, but today domestic washing machines can easily accommodate big loads of laundry and there are many models on the market with load capacities in the 7kg to 10kg range. So big can now be beautiful at home. On the flip side these days professional machines can be small and perfectly formed.
However, it is generally a rule of thumb that commercial machines are usually larger than their domestic cousins – anything typically from a capacity of 12kg up to more than 60kg and even beyond and that's because of their purpose. The clue is in the word – commercial, meaning they are for business purposes and more often than not are employed to do very large loads, serving the needs of hotels, care homes, restaurants and the like.
There are stacked washer dryers for maximising space; industrial machines which can have a capacity in excess of 200kg; barrier washing machines, up to 180kg, where hygiene is of paramount importance; and finally, coin operated machines, usually up to 25kg, and found in launderettes.
What is common with all these machines is their ability to handle the rigours of continuous use, washing all day, every day and while robust and strong they are also designed to be serviced easily and quickly. The domestic counterpart can't compete with this and is suited to much less frequent use, perhaps one or two loads a day, maximum.
According to a recent global trends report, change is washing over the industry and like almost all sectors of industry, it's driven by digital transformation. As a result, laundry operations are experiencing the biggest innovations since we threw away the washboard and mangle.
Smart Technology is being applied everywhere to track and analyse any appliance performance to deliver better results and efficiencies. It's no different for professional washing machines. Integrated smart tech in washing machines will provide feedback after clothes are washed allowing adjustments to cycles and cleaning products.
Being environmentally friendly is also becoming a key phrase for this industry, both in products and services, so commercial washing machines are becoming more efficient. There is also a drive to reduce and improve resources needed per load of laundry including water usage, detergents and heat and energy.
Commercial appliances are now also able to quantify water and energy use through the use of smart tech allowing not only better machines, but also better customer experience and more efficient operations.
At the vanguard of innovation is Miele Professional. Highlights of their technology include future proofing connections with the integrated WiFiConn@ct functionality connected to Miele apps allowing for efficient data exchange. Miele Professional washing machines also have very low consumption value and are highly efficient, using recyclable materials and no more water, energy and detergents than absolutely necessary. And finally, they have a unique honeycomb drum that allows for gentler fabric care allowing garments to keep their shape and to last longer.
Miele operates under the 'immer besser' creed and has recently launched its new ProCare Tex washing detergent range. The new range, comprising a sole detergent, multipurpose detergent, bleaching agent, detergent for delicates and coloureds and a fabric softener, is available now and offers commercial laundries a comprehensive single-source solution.
Miele is promoting an innovative new range of phosphate-free detergents which it sees as a big step forward in assisting environmental protection. Certified with the EU 'Euroflower' Eco label and free from micro-plastics, other sustainable features include renewable ingredients and biologically active enzymes.
According to Miele this new range has been developed specifically for Miele appliances to guarantee perfect results, ideal for launderettes, hotels, care homes and restaurants and the new ProCare Tex products extend the existing ProCare range.
As you might expect with a company like Miele they have flipped the commercial washing machine size issue on its head. Its Little Giant range, for example, is best-selling and are perfect machines with innovative features, including Wifi technology for places which need quick turn-arounds on laundry, and which lack the space for a big commercial appliance.
This writer can't testify to this but suggests that any parent wishing to slip a few sheets into a commercial premises' machines these days might find that new technology could probably detect it! Maybe with the Little Giant the gap between domestic and commercial appliances has now been breached.