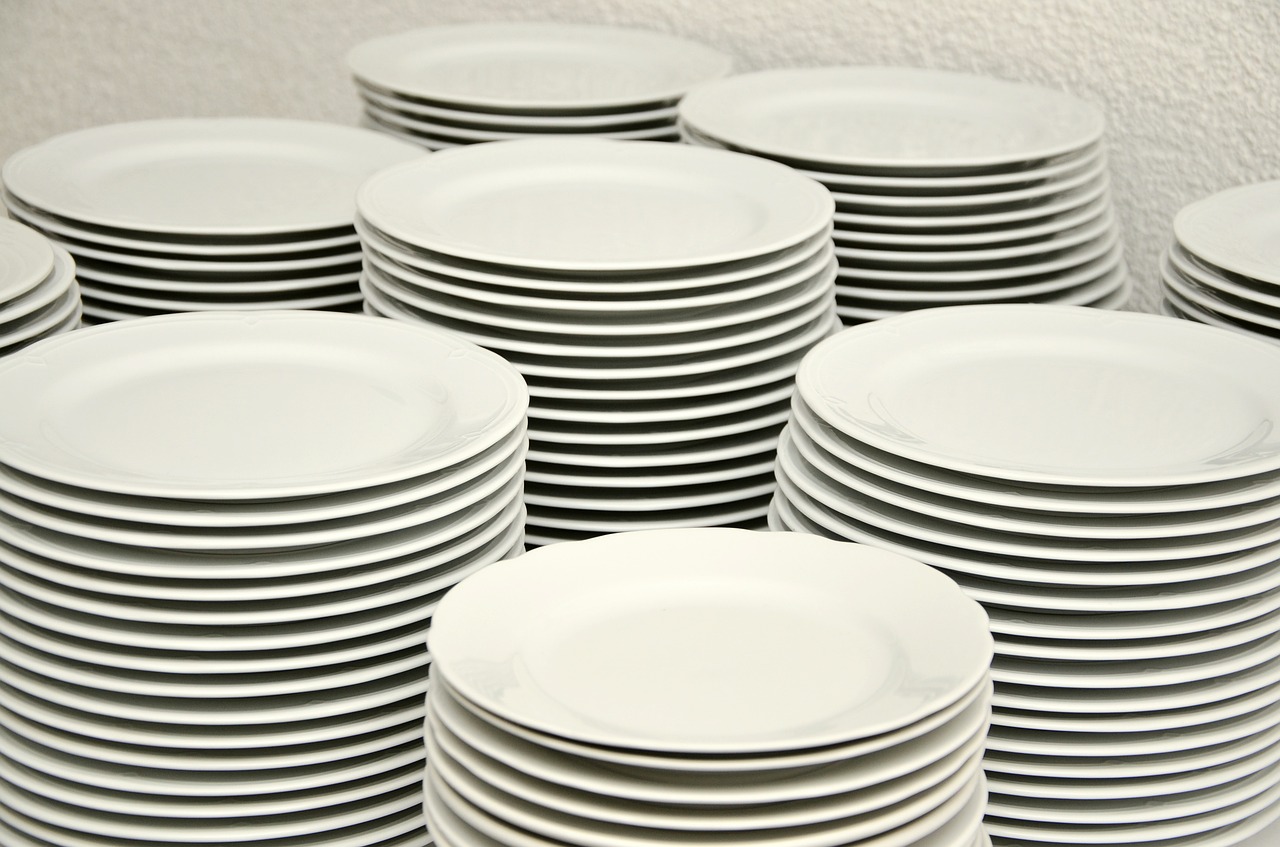 "There was an old lady who lived in a shoe, she had so many children she bought herself a
commercial dishwasher", as the old nursery rhyme doesn't go. Presumably, as well, to sit alongside her commercial washing machine!
Yet if there were ever a case to have commercial appliances in your kitchen then surely having a massive family is that? Some nice big white goods to tackle those mountains of dishes and laundry, perhaps?!
So why not, indeed? A commercial dishwasher may perform a similar function to its domestic cousin, but fundamental differences exist. Similarly, when setting up a restaurant or a café, i.e. a commercial premises, it might seem tempting to buy a household dishwasher – it's cheaper, right? But a restaurant or café needs the functionality of the commercial version. A commercial dishwasher has an industrial application because they are designed to meet commercial cleaning needs and as such their use allows a quick turnaround for busy places.
So, what are the differences?
Hygiene
A commercial dishwasher delivers hygienic cleansing.
This is the key requirement for an outlet that serves the public, because no one wants the
Environmental Health Officer to come knocking! It's vital that what goes in dirty and used, comes out spotless and germ free.
As a result, the hot water used is heated to around 80 degrees Celcius, while their household counterparts tend to operate on low temperature water. It's that heat that beats the bugs and we know that even though we might not be able to see them they could still be pogoing around a plate!
Domestic dishwashers melt in the face of this competition – they are simply not designed to produce the amount of steam needed to kill bacteria.
Speed
An industrial dishwasher is designed to cope with demand and as such has to do so at speed. Every restaurant or café will have times when a quick turnaround on crockery, cutlery and glassware is needed.
If plates are a state, or knives don't cut the mustard, complaints will come, and fewer people will fork out. So, a commercial dishwasher has fast and efficient cycles with quick drying times and with its hygienic function customers can enjoy their visit in comfort and health.
Capacity
In addition to speed and hygiene, capacity is a given with a commercial dishwasher. They can look the same size as a domestic appliance, but it's the inside that counts. And they come in a variety of sizes too to aid with space saving, so under the counter models are available. Nonetheless with more space the bigger models predominate, like the conveyor versions, and are perfect for those busier commercial outlets.
Cost
This all said, it can come down to cost, of course.
One may think that a domestic appliance will cost less to buy and while the initial payment might prove that to be true, factoring in a machine's efficiency, frequency of use, repairability and life cycle is important to consider.
Commercial machines are employed for higher temperature use, they work faster than the domestic machine, reducing the time the machine is on and the time needed to heat the water, precisely because they are designed to be used repeatedly throughout the day. Further, many commercial machines have a hot water feed making it more energy efficient.
Higher operating costs for a domestic machine is married to their tendency also to have higher maintenance costs. A commercial dishwasher has increased durability and perhaps more robust controls for a different harsher environment. The key point of difference is that a domestic machine is rated for a fraction of the use and will probably collapse under the strain of anything more than a small country tea shop or bed and breakfast.
There are several different types of commercial and domestic machines on the market, which as one might expect sees Miele amongst the leaders.
Miele Professional machines are perfectly geared to commercial use. Numerous connection options and powerful heater elements enable short cycles and optimum cleaning results with maximum economy. Dispenser modules guarantee the efficient use of cleaning agents and rinsing agent, whilst the water preparation systems optimise the wash results.
They are also perfect for building-under in a run of kitchen units and the comprehensive accessories facilitate integration in every installation situation as well as conversion for free-standing installation.
Their fresh water professional dishwashers boast maximum hygiene efficiency and change the water after each cycle, so no washing in recycled water. A thorough rinsing in a temperature suitable for the items being washed is also part of the mix ensuring results that exceed the requirements of commercial use. Fresh-water dishwashers from Miele Professional are also particularly attractive as they are highly economical and have short cycles.
Miele have also applied their innovative outlook to their tank system machines which are perfect for continuous use. Once the tank system has been started, the system is constantly ready for use. This is achieved because the dishwasher maintains the temperature of the water at 65 °C – for extremely short cycles and the best cleaning results.
So, much to churn. The bottom line though seems to be if you have a busy home with lot of mouths to feed – a commercial washing machine may not be the recommended way forward – but asking them to wash up might be. Or just use paper plates and cups instead!