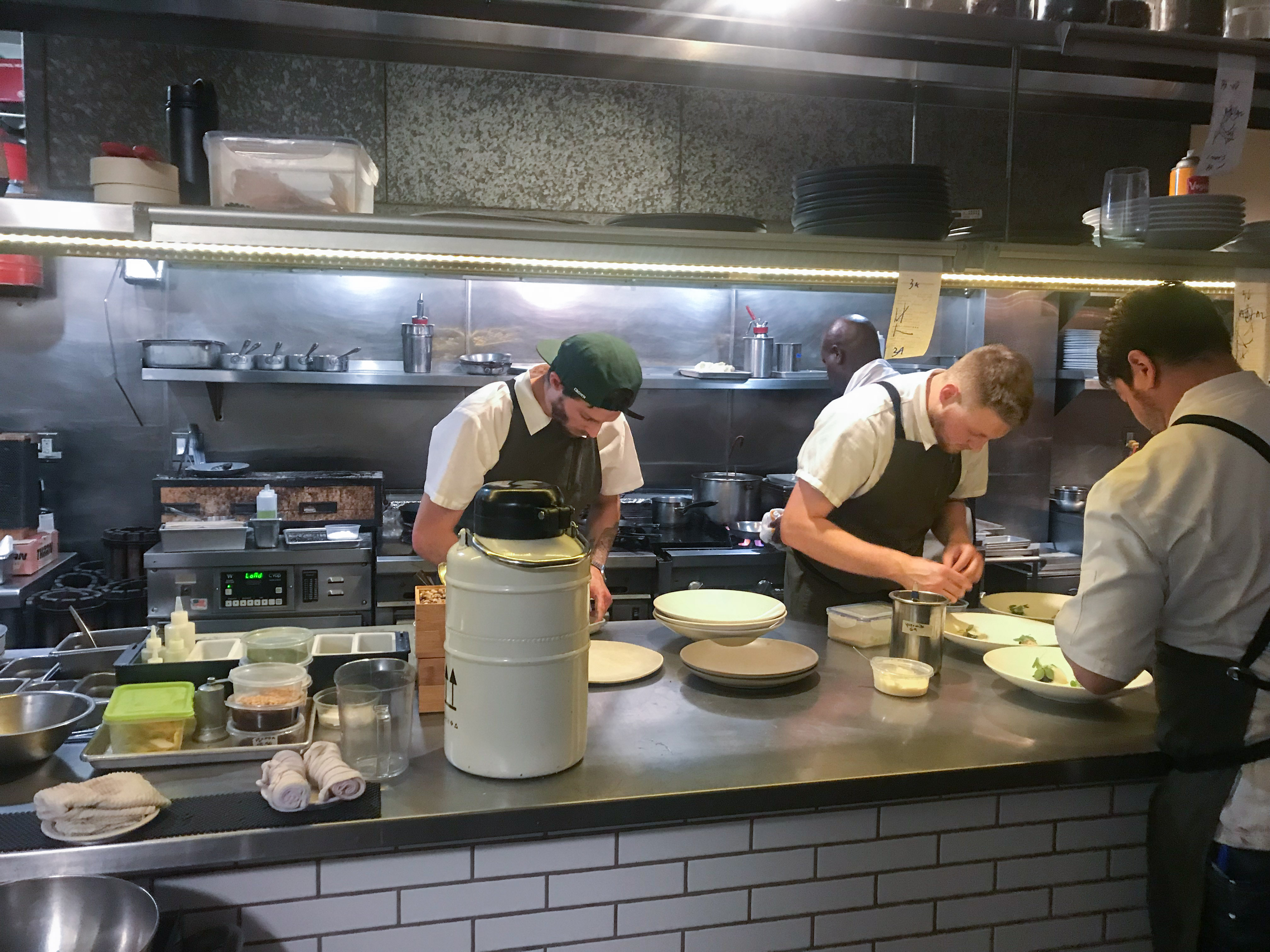 Many hotels and restaurants make use of commercial dishwashers instead of hiring an employee to wash dishes. There are plenty of reasons why choosing a commercial dishwasher for your restaurant is a good idea.
Of course, one of the huge benefits of investing in a commercial dishwasher is the speed: typically, a wash cycle is between one and four minutes. There are other important benefits that you will get to take advantage of if you choose to purchase a commercial dishwasher, which have an impact not only on your business as a whole, but also on the way your restaurant is perceived by customers:
Availability of Dishes, Glasses and Kitchenware During a Busy Period
Investing in a commercial dishwasher allows you stay on top of things when there's a lunch rush. This negates the need to scramble around and find clean dishes or glasses; commercial dishwashers ensure that there's a constant supply available, so that your customers aren't left waiting around for their meals and drinks.
Commercial Dishwashers Provide Efficiency
When it comes to dishwashing, commercial dishwashers can wash a large amount of dishes at any given time, compared to manually washing pots. This provides an opportunity for staff to spend time focusing on other aspects of their job, rather than having to worry about washing dishes by hand. The only manual labour which would be needed is taking the dishes out of the machine once they've been thoroughly washed.
Commercial Dishwashers Save Time
One of the key benefits of investing in commercial dishwashers is that they are able to wash large quantities of dishes in a short amount of time. This means there's no waiting around for clean pots. And compared with manually washing dishes. They can wash much higher quantities of kitchenware in each cycle. This takes a stressful task away from your employees and allows them to go about their other tasks more attentively.
Commercial Dishwashers Help With Food Safety
An important aspect for business owners in the food industry is to be compliant with food safety regulations. Commercial dishwashers provide an opportunity to ensure that dishes are washed and sanitised inline with these regulations. So that the food and drink you serve is safe for customers.
How do you know if you Need a Commercial Dishwasher?
Many restaurants serve a large number of customers on a daily basis. It's important that as a restaurant, you're able to keep up with this demand. The large majority of restaurants are equipped with compartment sinks to wash dishes and pots. But this is usually seen as a backup and not as the preferred method to ensure pots, pans and dishes are sanitised properly.
Typically, the traffic that restaurants receive will often exceed the ability to wash dishes manually. And means there may not be enough glasses and dishes available for your guests.
For more information on whether you need a commercial dishwasher, read our blog post on the subject.
Customer Satisfaction is Important
When it comes to the hygiene standards of your restaurant, the opinion of your customers is vital. In fact, a lack of clean dishes and cutlery can have a hugely detrimental impact on return business. And customers increasingly base their choice of restaurant on matters of hygiene and cleanliness.
If they've had a bad experience at a restaurant because of the cleanliness of their dishes, glasses or cutlery. They're much less likely to want to return. That's why investing in commercial dishwashers brings huge long-term benefits to restaurants. As these machines are more reliable in terms of ensuring dishes and glasses are washed properly.