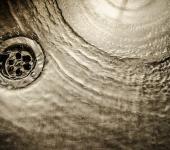 If you've stumbled on this page by accident because you've searched the word 'grease', then it has nothing to do with Olivia Newton John and John Travolta. However you will still find that Grease is the word, and that it...
Click here to read more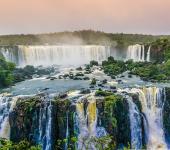 The world has changed in the last year and the pandemic has affected every sector, every person. Among many issues, COVID-19 has brought serious worldwide attention to the climate crisis. The opportunities in the green/low carbon economy are huge and...
Click here to read more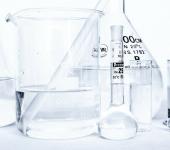 The products we sell and recommend are beautiful on the outside. But their style is reflected in their substance, invariably expertly constructed with wonderful follow up care. It all adds up to the perfect chemistry. And it's chemistry that keeps...
Click here to read more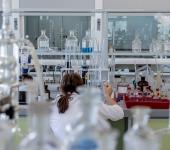 The words 'sluice room' will not conjure up many pretty pictures, if any, but arguably a sluice room is pretty important, among the most in any facility where they are found. Also known in some places as the 'dirty utility...
Click here to read more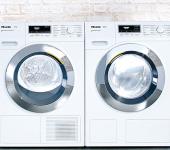 A tumble dryer is without doubt one of the greatest household inventions. Good Housekeeping magazine, one of the most popular women's magazines in the UK with each issue regularly reaching an audience in excess more than three million people, describes...
Click here to read more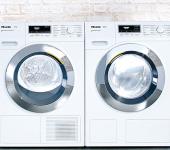 You don't need to be an expert in language - etymology – to know that both the words 'venting' and 'condensing' relate to water (as does the word dryer, for that matter), but while we are here..! Briefly, 'vent' is...
Click here to read more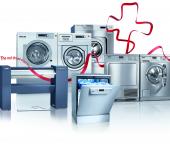 When this writer was growing up he lived next door to a laundry company. Apart from the fact that it could often be difficult to park in the road and there was always a pleasant smell of clean linen in...
Click here to read more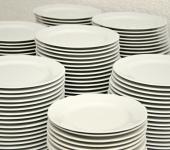 "There was an old lady who lived in a shoe, she had so many children she bought herself a commercial dishwasher", as the old nursery rhyme doesn't go. Presumably, as well, to sit alongside her commercial washing machine! Yet if...
Click here to read more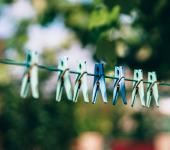 If you're using a Miele commercial washing machine, the chances are you won't need to read this - Miele machines mean miles and miles of dirty laundry washed. Having said that, you might be looking to upgrade, expand your capability,...
Click here to read more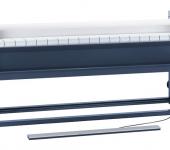 The national Covid-19 health situation that put us all on lockdown meant the need for an ironer, decreased! At home and elsewhere, we are up and running again and having starched collars and flat sheets and the like is again...
Click here to read more