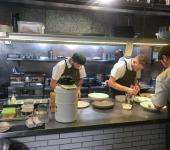 Many hotels and restaurants make use of commercial dishwashers instead of hiring an employee to wash dishes. There are plenty of reasons why choosing a commercial dishwasher for your restaurant is a good idea. Of course, one of the huge...
Click here to read more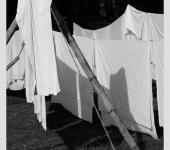 When researching the type of commercial washing machine that you will need for your hotel, there are a few criteria that you may want to meet. You need to ensure that you get the best from your washing machine and...
Click here to read more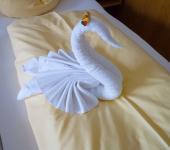 Hotel towels are a key element in providing guests with a comfortable experience and will also help keep bathrooms looking beautiful and clean. Towels are one of the most important aspects in hospitality laundry and they do experience a tough...
Click here to read more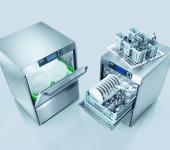 Is your commercial dishwasher letting you down? However robust commercial dishwashers are, they don't last forever. And nothing spoils a customer's experience like a dirty plate. Whether you're in the market to replace an old machine, you're opening your first...
Click here to read more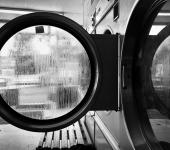 When you run a business that depends upon the smooth and reliable running of commercial washing machines, then it is vital that they are serviced on a regular basis. If your washing machine breaks down, this can have catastrophic effects...
Click here to read more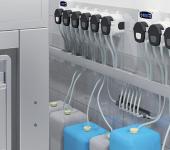 If you run commercial laundry equipment or commercial dishwashers, you will know the importance of using the right chemicals in the right quantities. With the highest standards of infection control your priority, you need to ensure every item is cleaned...
Click here to read more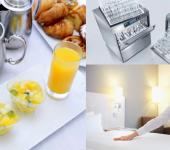 If your hard working commercial kitchen is considering a new dishwasher. You've probably come across two main types of machine, tank and freshwater. What's the difference between the two types of commercial dishwashers. And which is best for your business?...
Click here to read more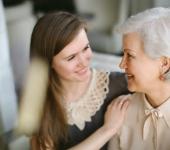 Sourcing the right commercial washing machines for care homes will require knowledge of infection control and how to plan an on-site laundry area, alongside information about the WRAS approval procedure. Liver Laundry Equipment provides the solutions to care home laundry...
Click here to read more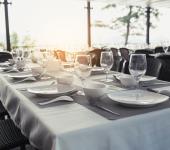 If you work in the restaurant, bar or catering industry you will know just how important it is to have a reliable commercial dishwasher. With the large amount of soiled cutlery, crockery and glassware that a busy establishment can generate...
Click here to read more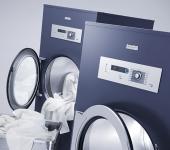 Powerful, Space saving, Energy efficient Increasing energy costs has created a demand for improved levels of energy efficiency, in particular when drying. The new SlimLine PT 8203 SL WP dryer with efficient heat-pump technology enhances Miele's portfolio of Professional dryers...
Click here to read more