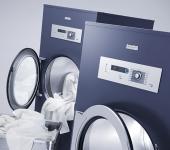 Powerful, Space saving, Energy efficient Increasing energy costs has created a demand for improved levels of energy efficiency, in particular when drying. The new SlimLine PT 8203 SL WP dryer with efficient heat-pump technology enhances Miele's portfolio of Professional dryers...
Click here to read more
Thursday
13
Oct
PG 8164 The PG 8164 BRILLIANT compact is the glass specialist amongst the tank dishwashers. The appliance guarantees brilliant results and thanks to is compact construction it is perfect for use in the bar area. The appliance has the shortest...
Click here to read more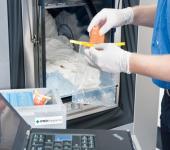 Evaluate your existing quality management system. The guidelines of the Robert Koch Institute (RKI) and the Association for Applied Hygiene (VAH) require an annual inspection of the disinfection performance of the wash process for potentially infected laundry. The responsibility of...
Click here to read more