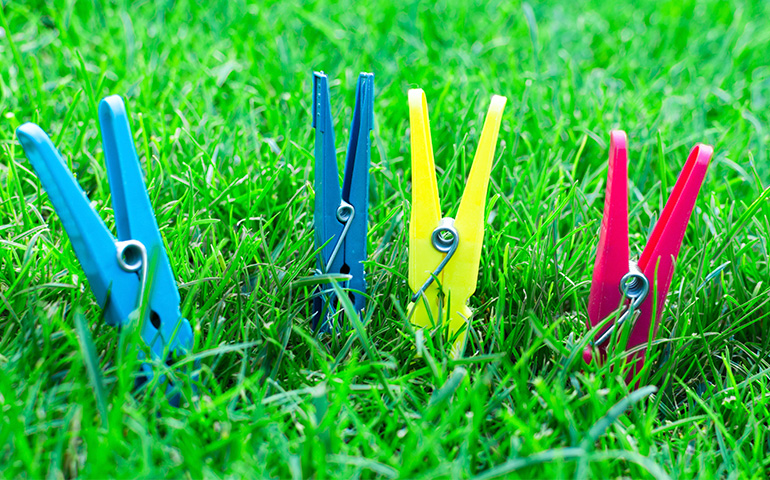 Efficient (adjective): capable of producing desired results with little or no waste (as of time or materials).
Probably everyone knows the definition of 'efficient' these days. We have to, because day-to-day our lives are becoming more expensive – we can't afford to be wasteful, we need to economise. The cost of energy is under severe attack from multiple sources while the cost of living is on the rise. Hand-in-hand with this is a growing need to adopt sustainable practices and thinking about the impact we have on our environment and the planet. The new energy price cap – which increased on April 1 – is affecting those with inefficient appliances much harder than those with efficient ones.
Being environmentally friendly is also becoming a key phrase for the laundry industry, both in products and services and as a consequence commercial washing machines are becoming more efficient. There is also a drive to reduce and improve resources needed per load of laundry including water usage, detergents and heat and energy.
New commercial washing machines are usually energy efficient, meaning reduced water, electricity and gas consumption. A commercial laundry machine should have low consumption values which are specifically designed into the product. For example, liquid dispenser pumps that adjust the use of detergent or load control to measure textile water absorption in the wash drum and recording the weight of the load that was entered manually via the controls. With this combination, the use of water and energy is adjusted very precisely to the requirements.
Performance
Efficiency comes hand-in-hand with performance. Equipment needs to be able to cope, but don't equate activity with efficiency. If business is busy quick turnaround times are important so a commercial washing machine needs to boast short programme cycles without compromising on quality of results. Also consider commercial washing machines that spin with a very high g-factor, reducing the residual moisture of garments to a minimum. The pay-off comes when saving valuable energy during the drying process.
Choosing Miele
Performance stands for little without efficiency and sustainability. German company Miele often sets the standard. With Miele you can save money and be environmentally friendly. Miele Professional commercial laundry machines are impressive with very low consumption values and are known for their maximum efficiency. This standard is applied from the product development stage: perfect results by using recyclable materials and no more water, energy and detergents than necessary. Also exclusive to Miele is their suds container which closely hugs the inner drum, and the entrance to the sump with its heater elements is gently curved enabling very low water levels, achieving significant water and electricity savings.
Miele's tumble dryers complement their washing machines and reduce energy consumption to a minimum thanks to their intelligent technology. Not only are they environmentally friendly, but they also attend effectively to a customer's bottom line. The bottom line is that when you choose Miele, you choose not only a smart investment, but also a sustainable choice. All Miele washing machines are highly energy efficient and use recycled materials in their production process. For example, exclusive to Miele is their patented Air Recycling Plus system which recirculates heated air created by the drying process to give very low energy consumption and short drying cycles, along with using recyclable materials, which underscores the brand's environmental and efficiency credentials.
Don't just take our word for it either. In a report published in April, consumer group Which reckons the cost of running appliances is rising by £77 on average, but if appliances are not energy-efficient, that changes to around £138 more now each year.
Their report said:
Despite many efficient models costing more than inefficient ones upfront, they could pay for themselves in the savings in just a few years, and even end up costing thousands less
over their lifetime."
And the most energy efficient tumble dryers, according to Which? They are from Miele. Efficiency – doing better what is already being done. Or as Miele puts it Immer Besser.